NEW YORK, NY – Finext Eastern Bank (FEB), Asia's leading digital asset bank, has signed an agreement to acquire the intellectual property rights of Orderbook, the world's first digital asset trading AI platform that utilizes a professionally managed FX trader market making strategy.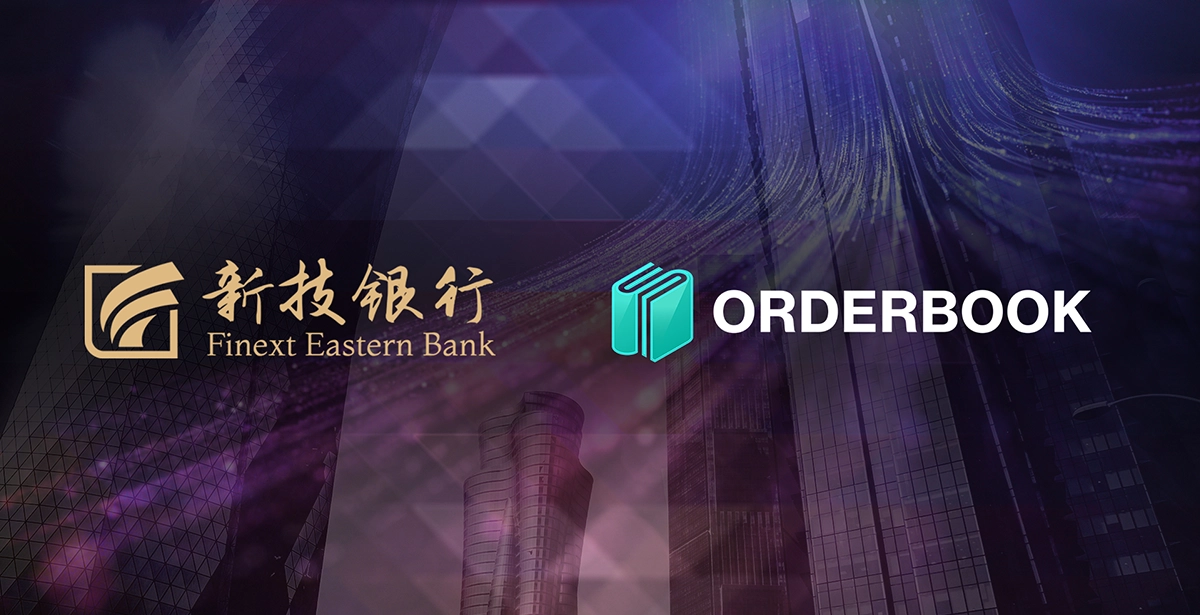 Founded in 2020, Orderbook leverages their deep tech and advanced AI algorithms to provide bespoke trading solutions for individuals, institutions, and crypto projects for their digital assets. Orderbook is currently supported by 38 employees and serves over 3,000 clients globally.
This acquisition is part of FEB's ongoing strategy to amass a one-stop-shop offering in financial services solutions to the burgeoning digital asset industry. Orderbook's market making crypto trading AI service is highly synergetic with FEB's product offering. With the integration of Orderbook's IP, Orderbook customers will also be able to access FEB's digital assets purchasing service via their Orderbook software. In a perfect fit, both business offerings further enhances the ability for consumers to access professional grade & frictionless financial services in the digital asset space.
"Orderbook is the right fit for Finext Eastern Bank to expand our suite of digital asset services." says Shaun Ang, FEB's Chairman. "Professionally managed AI powered trading is one of the most requested services from our clients, and Orderbook's unique offering and impressive trading returns makes it a no brainer for us."
"As one of the current market leading AIs in crypto trading, Orderbook has experienced record customer growth in the past two quarters." adds Ivan Toh, Executive Director of Orderbook. "We aim to be the go-to AI crypto trading service that provides differentiated trading strategies to the whole spectrum of crypto traders so that they can stay and trade with us regardless of whether there is an up-or-downtrend in the markets. The FEB board has just the right leadership and entrepreneurial spirit to accelerate that plan by providing our clients a professional one stop solution for their banking needs."
Finext Eastern Bank is a trailblazer in the digital asset banking landscape. We offer a comprehensive suite of digital asset financial solutions to more than 150 corporate clients globally. These solutions include financial services, custodial services for digital assets, and external asset management. We understand the needs of digital asset investors are becoming increasingly sophisticated and we aim to be the forefront of this imminent disruption to the global financial landscape.
Orderbook — Orderbook has grown into one of the leading global providers of crypto trading AI. Through its innovative integration of FX market making, Orderbook has developed an AI that thinks and trades with similar methodology. Orderbook has over 30 employees in 5 different countries serving over 3,000 customers globally and has experienced record growth in new customers over the past two quarters.